friendly biofuel
- and counselling on renewable energy
Environmentally

Bio-oil delivered to You
- but you can come and get it at our place as well!
CILAJ offers bio-oil and professional counseling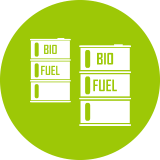 SALE OF
BIO-OIL
We sell three different types of biofuel: Biofuel, bio-heating oil and frying oil – only in the very best quality. In addition, we provide for the delivery of the products in accordance with the agreement with the customer.
Our primary product is bio-oil for heating, but look under products and get more information.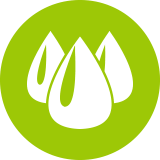 ADVICE ON
RENEWABLE ENERGY
With us you get expert and professional counselling on our three products. We place great emphasis on sustainability – our biofuels are extracted from the Earth's own resources and is therefore environmentally friendly.
Bio-oil for fuel is extracted from the last remnants of animal and plant oils.